SOLD OUT: Harvard Club of DC Tours Glenstone w/optional Lunch - Limited to Harvard Club Members & Their Guests



Come to Glenstone - a place that seamlessly integrates art, architecture and nature into a unique aesthetic and a contemplative experience.



Date: Sunday, November 7, 2021 at 12:00 - 2:00 pm
Location: 2100 Glen Road, Potomac MD 20854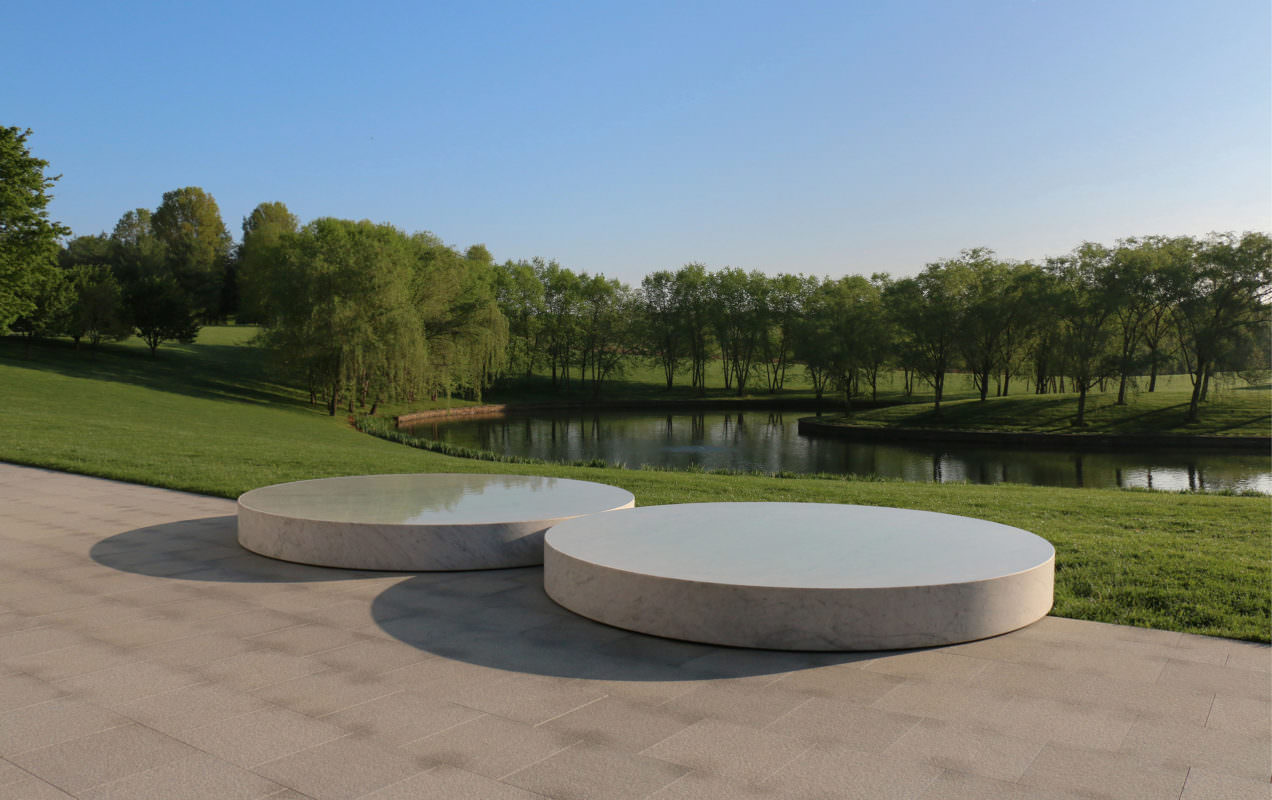 Join your fellow Harvard Alums for a morning immersed in art and nature at Glenstone, one of the largest private art museums in the country. Glenstone's must-see contemporary art, architecture, and landscape consists of a cluster of distinctively designed museum galleries and other buildings set in a large 230-acre wooded campus. The museum's collection focuses on post-World War II art, and includes indoor art and sculpture, as well as large outdoor sculptures and gorgeous, serene grounds. The museum includes walking trails and outdoor sculptures along with a complex called the Pavilions, an arrival hall, a bookstore and two cafés.

Tickets to Glenstone are hard to come by – batches are released once a month and sell out in minutes. But the Harvard Club of DC has secured 40 tickets so we can enjoy the museum as a group! Visits are self-guided and are conducted with dialogue and inquiry with guides stationed throughout the property.

Arrival:
You will enter Glenstone at 12100 Glen Road in Potomac, Maryland, then proceed down Glenstone Way to the parking groves and Arrival Hall, where a Glenstone associate will welcome you and provide a brief introduction. The Arrival Hall contains restrooms, a water station, and a bookstore. Please wear comfortable walking shoes to enjoy the walking paths and outdoor artworks.

Lunch:
For those interested, we will gather for a late lunch afterwards at the cafe - meet there at 2:00 pm. The menu changes frequently. A sample menu is available here: https://www.glenstone.org/wp-content/uploads/2021/09/9-22-Menu.pdf.

Note:
Guests must be 12 or over and all minors must be accompanied by an adult at all times.

Point of Contact: HCW Board Member, Ellen Fox, ellenfoxmd@gmail.com.
If you'd like to cancel, please notify Dr. Fox immediately so that she can release the spots to others.

For more information: https://www.glenstone.org/

Fee: Harvard Club Members and their Guests - FREE
TIME