Smithsonian American Art Museum:
Tour of Folk & Self-Taught Art (FREE - Members only)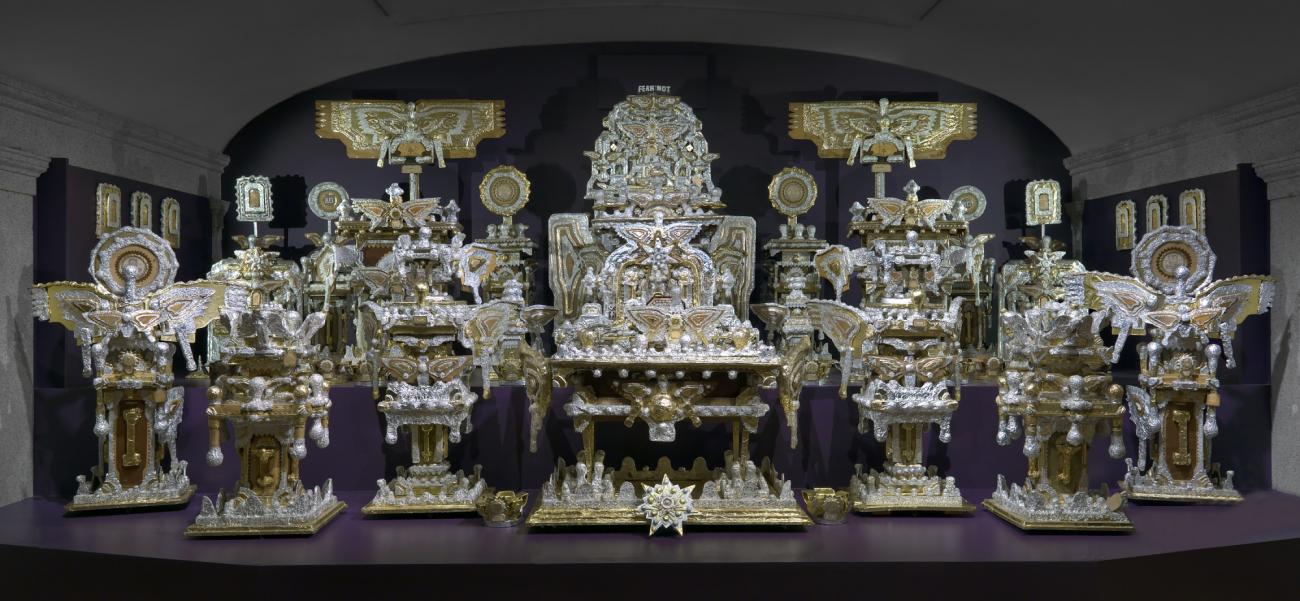 SAAM's collection of folk and self-taught art represents the powerful vision of America's untrained and vernacular artists. Represented in the museum's collection are pieces that draw on tradition—such as quilts—as well as artworks that reveal a more personal vision.
Please meet the group at the 8th and F Street Info Desk of the Museum.

Place: Smithsonian American Art Museum
8th and F Street, NW,
Washington, DC 20004
Date: Thursday, June 18th, 2020
Time: 5:45 p.m. - 6:45 p.m.
**Limted to Harvard Club members and their guests.

We do ask that anyone bringing a backpack carry it in the front or at their side. This is to prevent any accidental damage to the art work. The museum has public lockers at both entrances, that are free to use, in case some guests do not want to carry around their belongings. We also ask that you all not bring any food or drinks into the galleries. If you would like to eat at the museum, there is a beautiful courtyard, where you can do so.

When:
5:45PM - 6:45PM Thu 18 Jun 2020 ( Timezone: Eastern )

Where:
Smithsonian American Art Museum
8th and F Streets, NW
Washington, DC 20004 USA
[ Get Directions ]