Reducing Aircraft Noise Impact on Communities
A Discussion with Professor R. John Hansman, Director of the MIT International Center for Air Transportation
Recent developments in navigation and surveillance technology have enabled new high precision approach and departure operational procedures using GPS and Required Navigation Performance (RNP) standards. These procedures have proven effective for reducing fuel consumption and streamlining some aspects of air traffic control. However, flight tracks that were previously dispersed over wide areas are more concentrated on specific published tracks with effects on underlying communities. This talk will present results from an initial investigation to identify potential modifications to approach and departure procedures at Boston Logan International Airport (BOS) which would reduce community noise impact.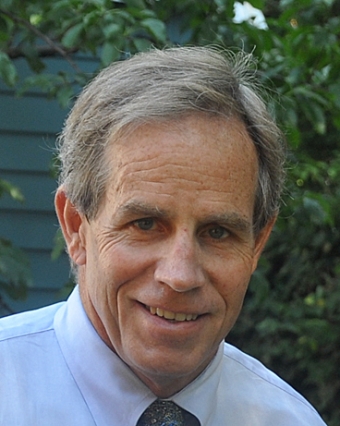 R. John Hansman is the T. Wilson Professor of Aeronautics & Astronautics at MIT, where he is the Director of the MIT International Center for Air Transportation. He conducts research in air transportation operations and advanced technologies for operational aerospace systems. He holds seven patents and has authored over 300 technical publications. He has over 6000 hours of pilot in-command time in airplanes, helicopters and sailplanes including meteorological, production and engineering flight test experience. Professor Hansman chairs the US Federal Aviation Administration Research Engineering & Development Advisory Committee (REDAC). He is co-director of the national Center of Excellence in Aviation Sustainability Center (ASCENT). He is a member of the US National Academy of Engineering (NAE) and is a Fellow of the American Institute of Aeronautics and Astronautics and the Royal Aeronautical Society.

Registration
Harvard Club members and their guests: $45/person
Nonmembers and their guests: $65/person
Ticket includes talk, full dinner, and drinks.

Date and Time
October 21, 2019
6:30 p.m. - 8:30 p.m.
Menu:
Fall Harvest Salad -Butternut squash, sweet dried cranberries, and pepita seeds on a bed of baby kale, with white balsamic dressing and feta cheese on the side
Chicken Cacciatore - Braised chicken with Roma tomatoes, carrots, celery, pearl onions, and thyme in a white wine sauce
Pan-Roasted Wild Salmon- Wild-caught salmon with roasted tomato fennel slaw, and a lemon basil vinaigrette
Basmati Blend
Creamed Spinach
Fresh Fruit
Praline Pumpkin Cheesecake Squares
Venue
This venue is fully handicap accessible and our meals are designed to accommodate vegetarians.
The nearest metro station is Metro Center. Exit at 12th and F Street, NW. Your destination is the building named "Columbia Square" which will you see right in front of you as you exit the escalator.

There are several nearby parking garages including:
Columbia Square Parking Garage: 555 12th Street NW, Washington, DC 20004 (202) 637-8105
Parking Management: 600 13th Street NW, Washington, DC 20004 (202) 347-5469