The Latvians Await us at their Historic Embassy for an evening of Culture and Cuisine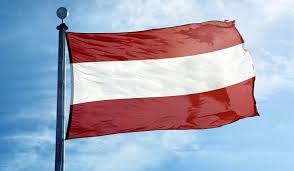 Hosted by Arturs Saburovs, career diplomat, who will explain various aspects of Latvian culture.

A Buffet Dinner will be provided by Chef Mikko.
Note: This event is limited to Harvard Club Members and their guests


Date: September 5, 2019
Time: 6:30 p.m. - 8:30 p.m.
Schedule:
6:30 - 6:45 p.m. Registration - Out of respect for the Embassy staff, please do not arrive before 6:15 p.m. Business Attire is required for all.
6:45 - 7:15 p.m. The Deputy Chief of Mission and/or thenewly appointed Ambassador will greet us and talks about Latvian history and cultures
7:15 - 8:00 p.m. Reception featuring sparking Latvian wine and food prepared by Chef Mikko
Location: Embassy of Latvia, 2306 Massachusetts Avenue, NW, Washington DC 20008 (Sheridan Circle)
Metro: Dupont Circle (Q Street exit)

Fee: $45 (Harvard Club Members Only)
All net proceeds will benefit the Harvard Club.
Please note the event will be held on the second floor of the Embassy and there is no elevator in the building.
When:
6:30PM - 8:30PM Thu 5 Sep 2019 ( Timezone: Eastern )

Where:
Embassy of Latvia
2306 Massachusetts Avenue, NW,
Washington, DC 20008
[ Get Directions ]
Enter Waitlist Here...
Click here to buy tickets!!!
THE LATVIAN EMBASSY IS HOUSED IN AN HISTORIC BUILD WHICH WAS FORMERLY THE ALICE PIKE BARNEY STUDIO HOUSE:
Designed by Waddy Butler Wood in 1902, the former studio house of Alice Pike Barney is an example of Spanish Colonial Revival architecture.It was used by Barney until her death and her daughters Natalie Barney and Laura Dreyfus-Barney held the house until 1961.
In 1961 the Barney women donated the house to the Smithsonian Institution. In 1976 it was opened as part of the National Museum of American Art to be used as a house museum. After more than 14 years the building had succumbed to significant structural damage. Since it would cost more than $2 million to renovate the house, the building was closed and the building and its furnishings were put up for sale.[
The Friends of Alice Pike Barney Studio House was incorporated in 1993 to buy the house and pay for its renovations. Alice Pike Barney: Her Life and Art, written by curator of the house, Jean L. Kling was the subject of a book party to raise funds in 1994. The same year, the association attempted a working relationship with the Smithsonian Institution to preserve the building. Unable to raise sufficient funds, the house was listed for sale by the Smithsonian Institution in 1999 and the following years attempts to have the building zones for use as a School of Arts. Its ownership was passed to the Latvian government in 2001, with the intention of hosting events in memory of Alice Pike Barney and her art.