Ambassador HE David Bakradze welcomes us to The Georgia embassy to Discover the Culture of the World's Oldest Wine-making Country

The program will include an orientation and introduction by the Ambassador himself and a buffet dinner and wine tasting.
Program: Tuesday, August 27 2019
6:30 - 6:45 p.m. Registration - Out of respect for the Embassy staff, please do not arrive before 6:15 p.m.
6:45 - 7:45 p.m. Ambassador greets us and talks about his country, relations with the US or any other topic of interest.
7:45 - 9:00 p.m. Reception featuring famous Georgian wine and food, and continued discussions and engagement with Ambassador David Bakradze and embassy staff.
Please note that this event will begin promptly at 6:30 pm. Space is limited, so please register early.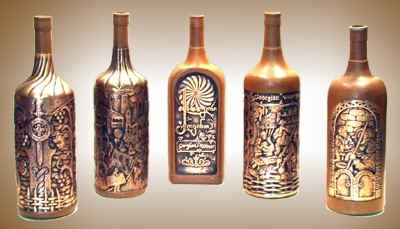 Registration:

This event is limited to Harvard Club members and their guests. Business attire is required and the cost is $45 per person. All proceeds will benefit the Harvard Club's community service efforts. Space is limited, so please register early.
Biography of the Ambassador: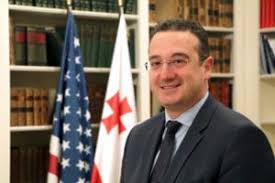 David Bakradze was appointed Ambassador of Georgia to the United States in Washington, D.C. in December 2016. Ambassador Bakradze has a long and distinguished career in diplomatic service. Since 1997, he has served in a number of senior official posts in Georgian public service. Prior to his appointment as Ambassador to the U.S., Ambassador Bakradze served as the State Minister of Georgia for Euro-Atlantic Integration. In that role, he was responsible for the coordinating the Government of Georgia's work on implementing key instruments of integration, such as the EU-Georgia Association Agreement (AA), the Annual National Program (ANP) with NATO, etc. He also coordinated Strategic Communication and European Assistance Programs for the Government of Georgia. Ambassador Bakradze's career includes a number of notable and senior positions. He served as Ambassador to the Hellenic Republic and the Republic of Serbia (2012 – 2014); Senior Counsellor and Chargé d'Affaires in the Republic of Finland (2008 – 2012); Head of First European Division, Ministry of Foreign Affairs (2005 – 2008); Counselor and DCM of the Permanent Mission of Georgia to the U.N. (2002—2005); advisor in the National Security Council of Georgia covering Human Rights, Information and Analysis, Law Enforcement Institutions (1997 – 2002); staff member in the press office for the office of the President of Georgia (1996 – 1997).

We are grateful to Ms. Marika Mikeladze, First Secretary for her gracious collaboration.