Challenges to our Democracy: A Dinner Discussion With Trevor Potter
Monday, March 5, 2018 6:30-8:30 pm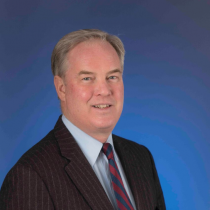 Trevor Potter is the founder and President of Campaign Legal Center (CLC), a Washington, D.C.-based nonpartisan nonprofit. He is a former Commissioner and Chairman of the Federal Election Commission and has been called by the American Bar Association "one of the leading lawyers and thinkers in the country on the delicate intersection of politics, money and law." CLC is one of the country's principal watchdogs on government ethics issues, voting rights, extreme partisan gerrymandering, and money in government issues. Mr. Potter will discuss CLC's work over the past year to meet the significant challenges our democracy faces in these areas.




Tickets
Members and their guests: $45/person
Nonmembers: $65/person
Ticket includes talk, full dinner, and drinks

Menu
Sonoma Spa Salad GF- Avocado, goat cheese, toasted almonds, shredded carrots and grilled asparagus tossed with baby spinach and kale, white balsamic
Pan Roasted Chesapeake Rockfish GF - With a grapefruit, watercress and baby red onion salad
Grilled Breast of Chicken- Stuffed with basil & garlic laced goat cheese, topped with a tomato artichoke & cippolini onion ragout
Grilled White and Green Asparagus GF -Smothered in a homemade hollandaise sauce
Roasted Peruvian Potatoes GF V- With marjoram, sea salt and cracked black pepper
Chocolate Flower Pot -Chocolate mousse pudding, Oreo cookies, fresh mint and an edible flower
Fresh fruit
Click here to buy tickets!!!
When:
Monday, 03/5/18 at 6:30pm - 8:30pm | iCal
Where:
Hogan Lovells
555 13th Street NW 13th Floor
Washington, DC 20004
[ Get Directions ]