Celebrating American Craft: An Evening with Thomas Moser Furniture and One Eight Distilling
Let's toast handmade furniture by Thomas Moser with artisanal whiskey made in DC by One Eight Distillery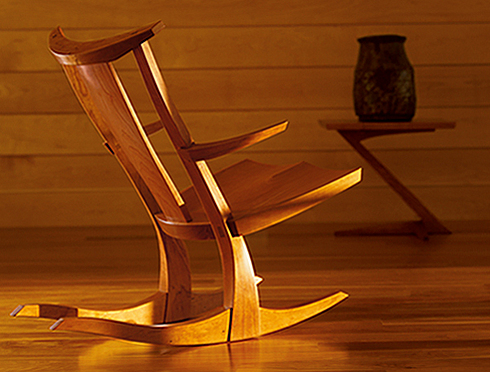 Join us at the Thomas Moser Georgetown showroom for an evening immersed in fine craftsmanship - from wood to whiskey. Thomas Moser, Handmade American Furniture partners with DC's own One Eight Distilling to bring us creative cocktails that are uniquely paired to celebrate and complement the natural wood used in their pieces.

A member of One Eight Distilling will discuss the art of fine spirit making and a Thos. Moser craftsman from their workshop in Maine will explain their approach and philosophy to fine handmade furniture, while assembling their iconic Thos. Moser Continuous Arm Chair.



This event is limited to Harvard Club members and their guests only. Ticket includes light refreshments, whiskey tasting, and two whiskey cocktails. $25/person (21 and older, please)
Click here to buy tickets!!!
About Thomas Moser
In 1972, Tom Moser committed his life to craft. His mission was to establish a community that would allow craftsmen to make a living doing the work they loved. Today that community comprises some 70 fine craftsmen and women who are designers and makers of functionally-driven, handmade furniture of the highest quality in both materials and woodworking expertise. Each Thos. Moser piece reveals not only how it was created, but also why it will last a lifetime, and in testament to its quality, each bears the signature of its maker. Thos. Moser operates six retail showrooms located in Freeport, Maine, Boston, New York City, Philadelphia, Washington, DC and San Francisco. Learn more at http://www.thosmoser.com/.

About One Eight Distilling
One Eight Distilling is named for Article One Section Eight of the Constitution, which among other things provided for the establishment of a district to serve as the nation's capital. Our passion to build a distillery came from a desire to produce the finest spirits from grain to glass all within Washington, DC. We seek to continually make connections between people and our spirits, to use locally sourced ingredients, and to pay our respects to the time-honored traditions of distilling while bringing innovation and love to every bottle we fill. Learn more at http://www.oneeightdistilling.com/home.

When:
Sunday, 11/19/17 at 5:30pm - 7:30pm | iCal
Where:
Thomas Moser Washington, DC Showroom
1028 33rd Street, NW
Washington, DC 20007
[ Get Directions ]