Recent Grads: Bartending Course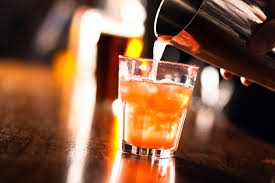 Professional Bartending School was established in 1968 and is the premier bartending school in the DC, MD, VA region.

Join fellow recent grads for a private 3.5-4.0 hr course where you learn a wide assortment of cocktail recipes. In addition to making drinks, the instructor will provide general bartending knowledge. Everyone will be taught proper pouring technique and look like/resemble a real Pro by the session's end. Considering most people know perhaps 2-4 drinks off of the top of their heads, boosting that to approximately 12-15 will be enlightening!


Class is limited to only 25 New or Recent Harvard graduates (2012-2016). This event will sell out, so buy your tickets today! Members $32, Non-Members $50.

2016 Graduates of any Harvard School can join the Club for free. 2012-2015 graduates of Harvard College pay only $30/year. You can join HERE.
Click here to buy tickets!!!
When:
Sunday, 03/26/17 at 11:00am - 3:00pm | iCal
Where:
Professional Bartending School
2440 Wilson Blvd
Arlington, VA 22201 United States
[ Get Directions ]
Enter Waitlist Here...