A Dinner Conversation with David Fahrenthold
What is it like to cover President Trump? Do journalists need to change the way they report to cover Trump?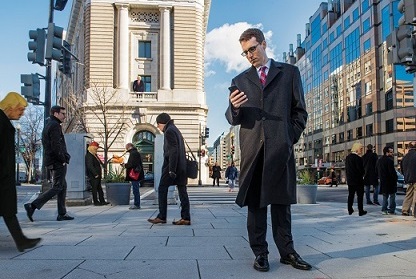 David will discuss his experience covering Donald J. Trump during the 2016 U.S. presidential election, including how he uncovered facts that the campaign tried to keep hidden, and how he was called "a nasty guy" by the future President. He will discuss what he learned from that experience and how it is impacting his current coverage on President Trump today. What was it like to cover then-candidate Trump? What is it like to cover President Trump now? Do journalists need to change the way they report to cover Trump? Do facts still matter?

David Fahrenthold is a reporter for The Washington Post and a CNN contributor. He covers U.S. politics, and is currently reporting on President Donald Trump. David Fahrenthold's brilliant pieces on the Donald J. Trump Foundation during the 2016 campaign unveiled claims for charitable donations that were never made, and how the tax exempt foundation was used to pay for a $20,000 portrait and also received payments due from Trump's creditors. Fahrenthold also was the recipient of the infamous Access Hollywood "groping" video, which became one of the campaign's most explosive episodes. He has been pioneering in his use of Twitter as an investigative reporting tool, bringing the public along for the ride to help him investigate, and using it to show transparency about his process. He has been repeatedly cited as an example of how the press should cover the Trump presidency.
David started at The Post as an intern in 2000 covering murders and car crashes at night in the District of Columbia. He has also covered the environment and Capitol Hill. In his reporting, he has demonstrated his ability to make the complex understandable and quotidian memorable.

David is the 2016 winner of the first annual Ben Bradlee Award, given in honor of the revered Post editor's death in recognition of the values that embodied his career, in particular "to honor the relentless and courageous pursuit of truth." He recently appeared on The Daily Show, after which Trevor Noah declared that he is "bringing sexy back to journalism." David was also recently honored with the George Polk Award in Journalism for his coverage of President Trump. The Polk Awards celebrate the impact of courageous and authentic journalism on our national and global discourse.

Dave holds an A.B. from Harvard College and wrote at The Harvard Crimson as an undergraduate.

The evening will begin with dinner and drinks.
Menu:
Strawberry Pecan Salad-Strawberries,and candied pecans on a bed of peppery arugula and frisess, strawberry vinaigrette with goat cheese onthe side
Pan Roasted Chesapeake Rockfish-With a grapefruit, watercress and baby red onion salad,
Yukon mashed potatoes and sautéed haricot verte
Grilled Breast of Chicken -Stuffed with basil & garlic laced goat cheese, a tomato, artichoke & cippolini onion ragout ,
Parmesan polenta and sautéed broccoli Roasted Red and Gold Beets Fettuccine and spring peas in a parmesan cream sauce
angel food cake with berries and fresh mint
$45 for Harvard Club members and their guests
$65 for Non-Members



Event has sold out. Waiting list available below.
Refunds of any kind are no longer possible. If you find that you can not attend an event, please find a substitute or consider all fees paid as a charitable donation to the Harvard Club of Washington, DC. Your cooperation in this regard would be appreciated.
Click here to buy tickets!!!
When:
Tuesday, 03/28/17 at 6:30pm - 8:30pm | iCal
Where:
Hogan Lovells
555 13th Street, NW
Washington, 20004 USA
[ Get Directions ]
Enter Waitlist Here...