Puglia, Lush Heel of Italy: A Unique Architectural World - w/Christiane Joost - Gaugier PhD '73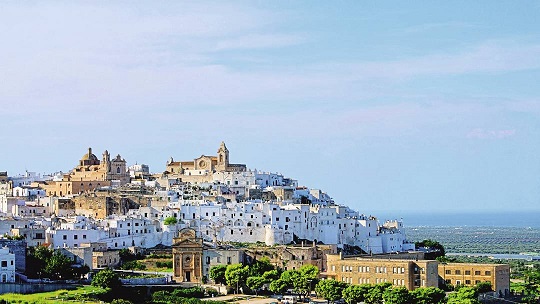 Puglia is one of the most extraordinary parts of Italy, known for its classical and medieval relics. Inhabited for over 8,000 years, Puglia has experienced almost every type of civilization known to the European world. Its rich architectural heritage includes surviving Neolithic and aboriginal Italic remains, as well as Greek, Roman, Early Christian, Byzantine, Angevin French, Romanesque, Gothic, Renaissance, Baroque and modern monuments. The ancient Appian and Trajanic Ways pass through Puglia. When crusaders to the Holy Land used these famous ancient roads to travel through Puglia on their way to fight Muslims, there was a city they passed by which was a protected home to Muslims, in effect a Muslim island in a sea of Christianity. Not known to many, this city, which continues its Muslim traditions, is in Puglia. Of special interest is the Islamic influence which began in medieval times and continues to the present day.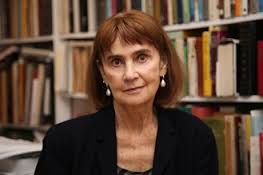 A three-time graduate of Harvard (AB, AM, Ph.D.), Joost-Gaugier is an internationally known art historian, specializing in Italian art history. A former Fulbright scholar and recipient of numerous grants, Joost-Gaugier has written extensively on Italian art and architecture. She is the author of over 200 research publications including 8 books. In 2005 she was awarded an honorary Phi Beta Kappa from Harvard for Lifetime Achievement.




Taste of Italy
wine and beer
Roasted cauliflower salad with parmesan cheese (on the side)
Tomato and roasted garlic bruschetta with toasted french ficelle
Penne pasta with ricotta, artichokes, and rivera olives
Roma spiced breast of chicken and beef tenderloin with roasted potatoes, zucchini and peppers
Poached salmon filet with herb aïoli
Freshly baked focaccia
Ascona petite pastry collection
The evening will begin with drinks and a full Italian dinner. Please report to the Hogan Lovells lobby desk for an escort to the13th floor.
$45 for members and their guests/$65 for nonmembers
Refunds of any kind are no longer possible. If you find that you can not attend an event, please find a substitute or consider all fees paid as a charitable donation to the Harvard Club of Washington, DC. Your cooperation in this regard would be appreciated.